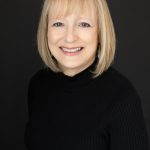 SHARON PROCTOR
Realtor, CRS
A little bit about me...
Sharon is a full-time real estate professional who believes in the power of owning a home and she has
the experience and knowledge to make it happen. Sharon began her journey in real estate in 1987 and
earned the designation of CRS-Certified Residential Specialist. She carries values of hard-work,
integrity, and outstanding customer services. Being a native of Jackson County Sharon has great
enthusiasm for the area and the wonderful people that live here. Don't hesitate contacting Sharon for
any real estate services you need.