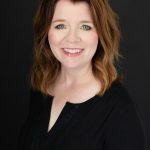 SHERRI STRUAN
Realtor
A little bit about me...
My real estate experiences have taught me the value of being my clients' trusted real estate advisor. Whenever I've bought or sold one of my homes, it has been a deeply personal experience, sometimes a complex one. Making the right real estate decision isn't just financial; it can be emotional. It's where you're going to raise a family, perhaps retire, grow old together, or secure the finances you need to retire to your version of paradise. Through this lens, I view my responsibility as an expert for my clients. As an experienced agent, I understand the market and the importance of understanding all the variables involved in a real estate transaction. It's my job to be that objective guide that makes you feel supported and that trusted advisor who stands by your side throughout the process.
As the seller, you want to market your home so that a buyer can see themselves living there, but also negotiate to secure the highest possible price and simplify the terms of sale. In other words, you want to ensure you don't leave any money on the table.
As the buyer, you want an assertive partner that takes the time to understand what it means to buy the right home for you at the best possible price. This is where our team steps in to partner with you as your consultant, your negotiator, and your deal manager.
I launched my real estate career by renovating homes in the central part of Atlanta, often leading the market in communities in need of revitalization. I earned a reputation for being a tough negotiator and being honest and fair in my deals. My reputation amongst my peers is one of respect and innovation, especially as an early adopter of real estate social selling and digital marketing techniques. I work hard to keep ahead of the curve, bridging real estate's aesthetic and technological sides.
There is no secret sauce for real estate success, Plain and simple – it's marketing know-how combined with directness, transparency, and knowing how to craft an offer or a listing. My experience in the flipping business has taught me how to keep people and deals on track with poise and professionalism. That, combined with an instinct for a good deal and commitment to continuous training and education, keeps me motivated to be the best real estate professional I can be for my clientele. Many agents may seem similar on paper. What makes an agent stand out is how they do what they do, the results they achieve for their clients, and how they represent the best attributes of their profession.
On a personal note, I care very deeply about my client's situations - their goals, dreams, and experience in the home-buying or selling process. The real estate market is exciting and challenging, but It's not for the faint of heart!
To play a part in helping you get what you want - whether it's selling your home, buying a farm, retiring to the country, finding your dream home, selling a parent's home after they have passed away or experienced a life-changing event, relocating to the suburbs to raise a family, heading abroad, selling your home to hit the open road, or simply moving from one neighborhood to another – it's part of me being a small part of your life story.
I am honored to be your trusted real estate advisor. It's a role I take very seriously. Advisor, Strategist, Negotiator – it's all part of the scenario where the ideal result ends up being a win for everyone.
My specialties are rehabilitation and renovation projects - both buying & selling, helping buyers visualize the possibilities and realize their dreams and supporting sellers to attain what they need to write that next chapter in their story.